Det här inlägget innehåller annonslänkar
Att influencers marknadsför varor och tjänster utan att få betalt är ungefär lika sant som att gul snö smakar citron. Denna gång är det Fiverr som får "gratis" reklam.
Therese Lindgren har anlitat photoshoppare från Fiverr att fixa hennes bilder. Det står ingenstans att det är reklam för Fiverr. Även Natalia Taylor, Sebastian Balls och Mar hävdar att de inte har ett samarbete med företaget.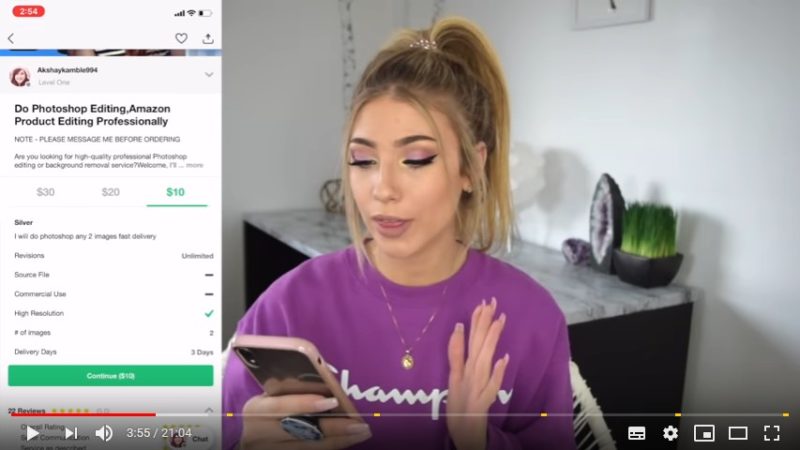 Natalia Taylor har gjort en video I hired people to photoshop me "hotter" där hon låter några från Fiverr photoshoppa hennes bilder.
Sebastian Balls har anlitat Fiverr för sina bilder i sin video I Hired People To Photoshop Me "Hotter"
Mar med sin video I HIRED PEOPLE TO PHOTOSHOP ME "HOTTER" AND THIS HAPPENED
Jag skapade ett samarbetskonto hos Fiverr nyss och är du intresserad av att få dina bilder photoshoppade från 5 dollar+2 dollar i förmedlingsavgift så besök gärna sidan för att se vad de har att erbjuda. Fiverr har även andra tjänster som inte kostar så mycket. Det går bra att betala även med PayPal och man betalar innan detaljer för arbetet anges.